September 05, 2005
One present down (almost)
I finished the knitting and seaming on my step-dad's felted clogs yesterday - they're huge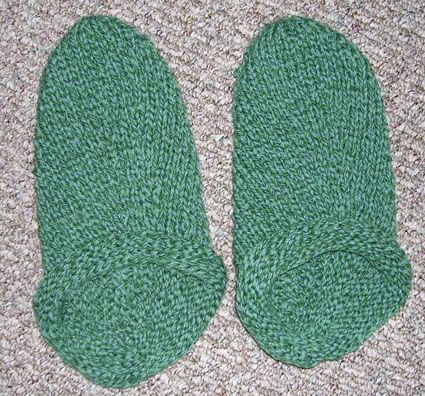 For comparison, we wear the same size shoes. I feel a little weird/exposed posting a picture of my foot, but at least I have pretty toe nails.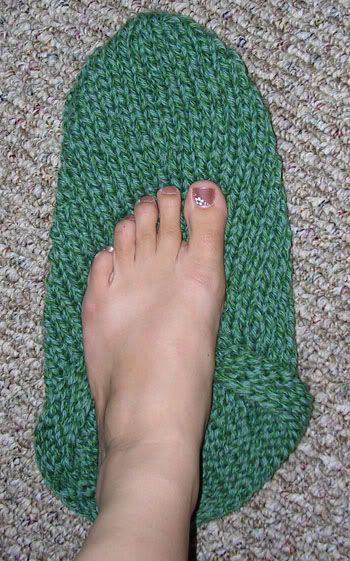 I ran them through the washer once, but they're not very felted yet. I think one more trip through the washer is in order, and then hand felting after that if necessary.
Whistlestop was fun as usual. It was good to see
Kris
again, and she gave me a signed copy of the Yarn Harlot book! I also got some prize sock yarn from her. Thanks Kris! Her Birch is looking lovely too.
I also got halfway through Chart 3 of Peacock yesterday. Today is a homework day, but if I manage to finish early I'll be working on finishing that chart.
One more thing - I realized I don't have a blog button. I'm no good at that type of thing, so everything I've tried to make looks crappy. Anyone want to help? Ariel?
Comments:
Knitty's up!
May I be the first to say that your socks rock?
Another pattern for the ever growing sock list. :-)
Post a Comment
<< Home