July 16, 2005
Half a FO
The finished mitten has been blocked and I have pictures. It's not completely dry yet, the double thickness of wool is taking a while to dry, but the fit is much better after blocking. I should cast on for the second tonight, to avoid Second Mitten Syndrome, which probably rivals only Second Sock Syndrome in its prevalance.
I took before and after blocking pictures, and the magic of blocking has not failed me.
Palm-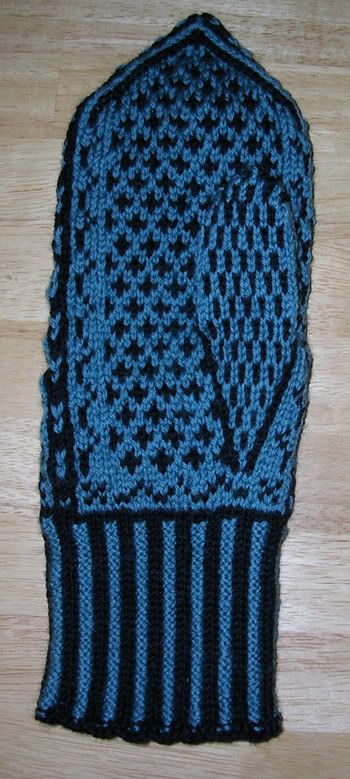 Before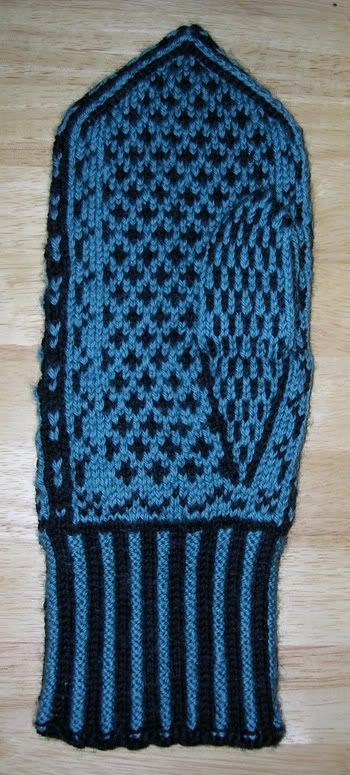 After
Back of Hand -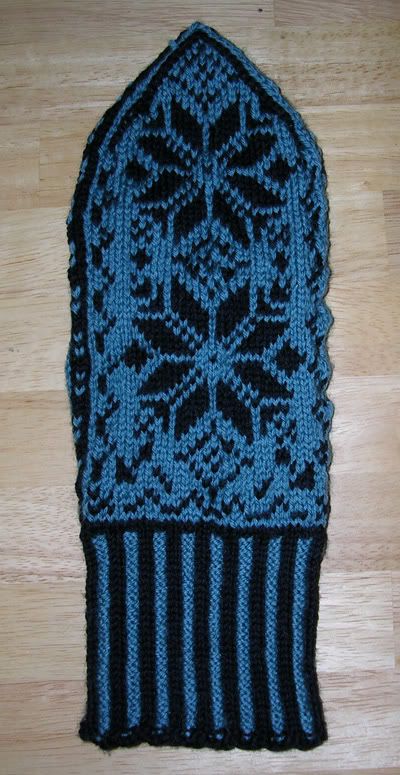 Before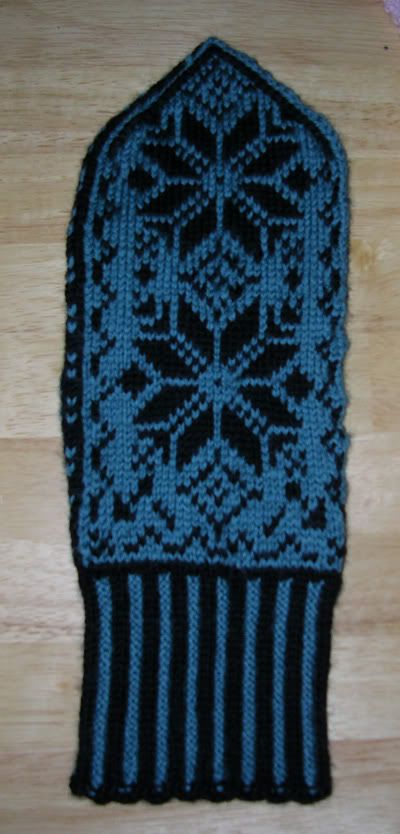 After
I also started the heel on the Koigu socks last night waiting for Harry Potter and am about halfway through. Thanks Kris for the recommendation for the Anne. I started a mini-clap, but if that doesn't work out, I'll try the pooling scarf next.
Comments:
You're welcome - obviously I can comment today. :) I had to reboot, so it totally could have been on my end that the comments weren't working correctly.
Post a Comment
<< Home